The two main guidelines for testing a ballast water management system under the Ballast Water Management Convention are the Guidelines for Approval of Ballast Water Management Systems (G8) and the Procedure for Approval of Ballast Water Management Systems That Make Use of Active Substances (G9). Take a look at the infographic for a clear overview of the differences and find out which testing stages apply to your System.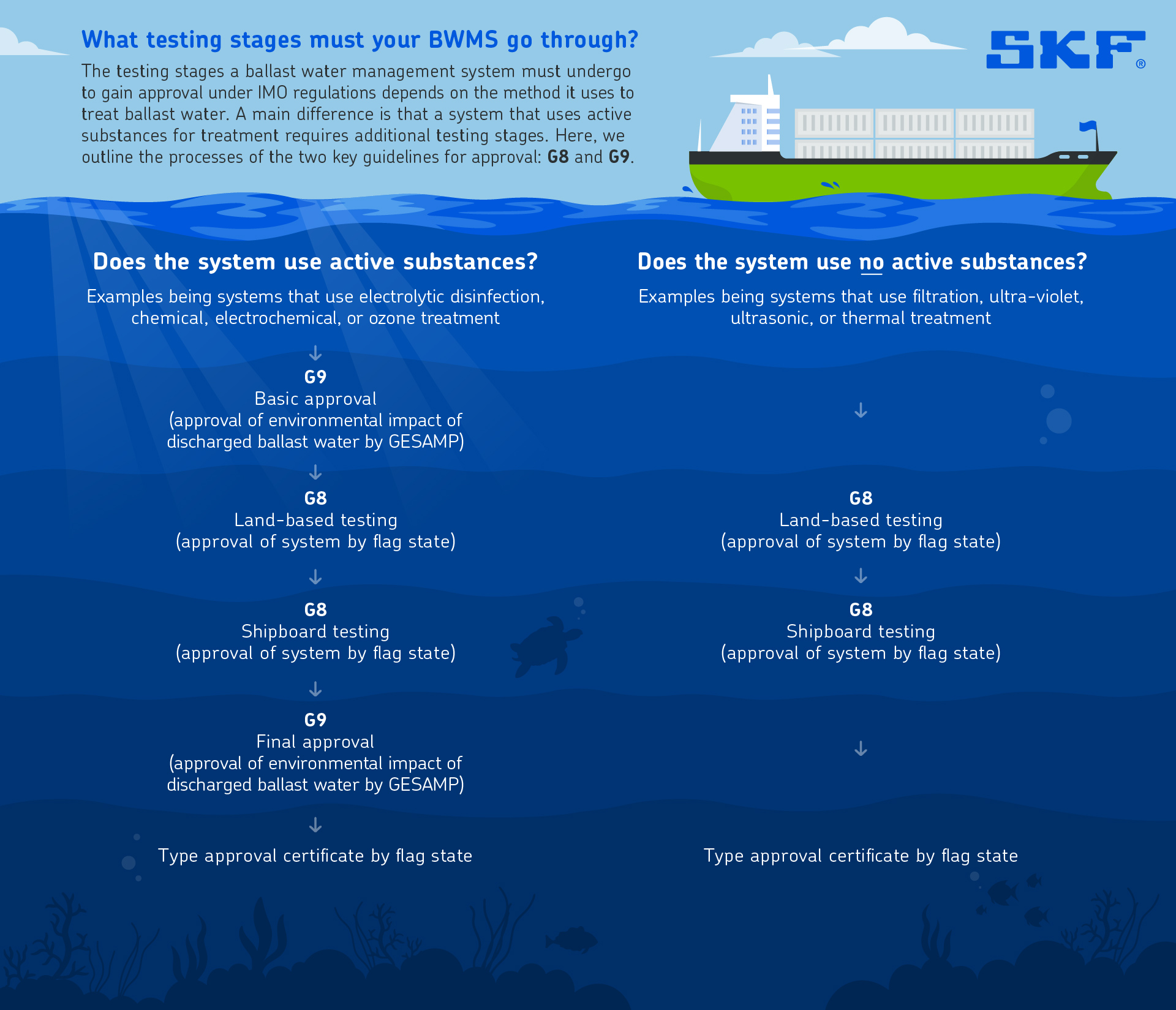 The term "active substance" refers to any substance or organism, including a virus or a fungus, that has a general or specific action on or against harmful aquatic organisms and pathogens.
This infographic is based on information taken from the GloBallast website. Find out more information on guidelines and regulations on the IMO BWM FAQ page.
To further support shipping companies with advice and information on ballast water management SKF has dedicated a website to this topic. Take a look here.